French Riviera – The Pyrenees, Golfe du Lion, Rhone Delta, Marseille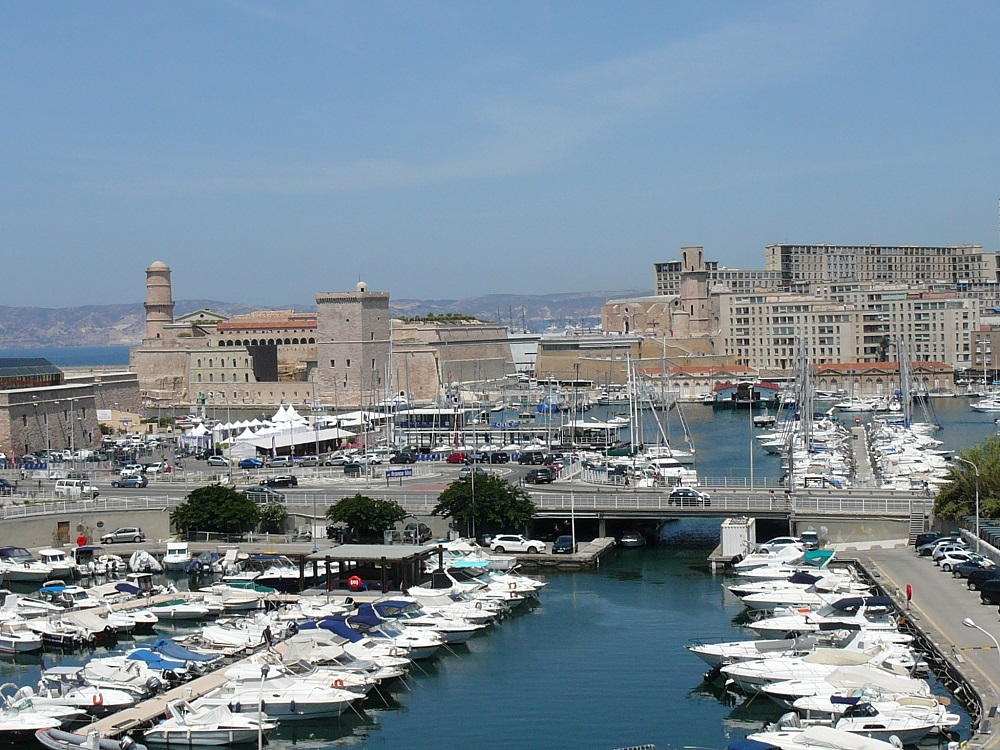 Highlights
France is one of the most receptive countries for yachtsmen, with marina developments in most of its coastal areas and with dedicated spaces for visitors on the Cote d'Azur. Together with the country's reputation for high end gastronomy, it is a magnet for yachtsmen from all over the world and is a popular destination for sailing holidays. Its harbours and marinas like Marseille, St Tropez and Cannes can be full to bursting point during high season, which in most areas coincides with the main French holiday season, from mid-July up to the end of August.
This popular and busy cruising area includes the world-renowned, low-lying marshland area of La Camargue around Saintes Maries de la Mer, the cobalt blue sea inlets of Les Calanques around Marseille, the idyllic offshore Iles d'Hyères and the fleshpots of the Riviera Coast such as St Tropez, Cannes, Antibes and Nice.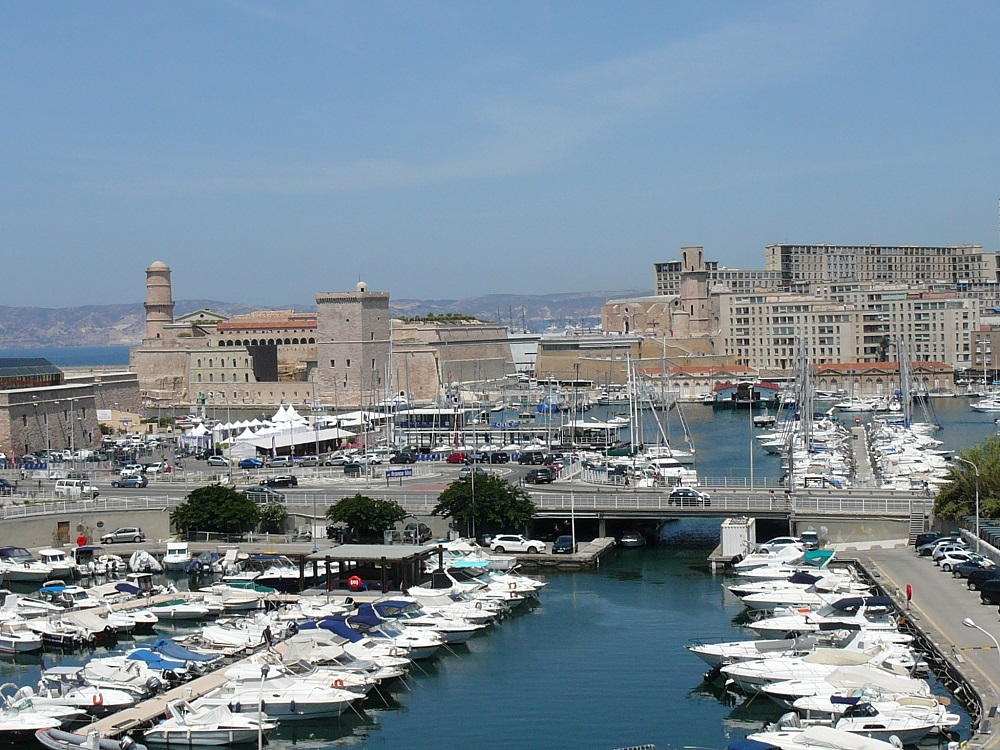 When to visit the French Riviera
The frequency of winter gales and cold offshore winds dictate the comfortable sailing season as being May to September, though adventurous souls keeping an eye on the forecasts will manage quite a bit of sailing in April and October, benefiting from lower prices and plenty of marina space afloat. The high season is from mid-July to the end of August.
Transport
The TGV connection from Perpignan goes up the coast via Béziers, Nimes and the Rhône Valley, or across via Toulouse to Girona. International airports cover the area at Girona, Perpignan and Béziers.
Where to go – the most important marinas /from the Pyrenees to Marseille/
The Pyrenees
The short coastline, from the Spanish border to Collioure is a geographical extension of the spanish Costa Brava with an irregular shoreline and small harbours sheltered in deep valleys. Of the five harbours on this 10 nautical miles length (Portbou, Cerbère, Banyuls-Sur-Mer, Port Vendres and Collioure) only Port Vendres offers the cruising yachtsman reasonable access. Collioures is open to swell and wind from the north but is worth visiting if the weather permits.
Golfe du Lion
The bay stretching from Perpignan to Marseille is nearly 100 nautical miles long, split by Cap d'Agde. This is quite the windiest part of all the Mediterranean, especially in winter. The westerly tramontana in the south and the northerly mistral around the Rhone make the life of yachtsmen tricky around here. Away from the Pyrenees, the coast is low lying, sandy, with numerous developments and their marinas. There are probably more berths per mile in this part of the coast than anywhere else in the southerly France. Starting in the south with Port Argelés, Saint Cyprien, Canet-Plage, the area has neverending sandy beaches with man-made ponds behind. Lethal in onshore winds, these beaches give way to natural ponds from Saintes Saintes-Maries-de-la-Mer onwards and relatively fewer berths until you get to the volcanic slopes at Cap d'Agde.
Inland the area has much rich historical interest, and is very rewarding for those chartering on the Canal du Midi. Port Leucate provides good quality technical services, over wintering ashore or afloat and is convenient for Perpignan airport which is at 30 minutes distance eby taxi.
Cap d'Agde marina provides every service that could be possibly required and is a good alternative for mast raising/lowering for the Canal du Midi. While here, visit the crag-surmounting Cathar castles, mediaeval monasteries and fortified cities of the area. Béziers is one such, while the 19th century reconstruction of a mediaeval town at Carcassone is not to be missed.  Narbonne is also very nice, particularly the canal-side area.
Just North of Cap 'd Agde is the Étang (pond) de Thau, the first of a series of lagoons which allow an uninterrupted inland access to the River Rhône via the Canal du Rhône à Sète and to Bordeaux via the Canal du Midi and the Garonne. Besides being the largest string of lagoons, Thau is the deepest, a centre of oyster culture. Towns like Sète and  Aigues-Mortes lead naturally to Saintes Marie, scene of an annual Gitano festival and the centre of the Camargue, Europe's largest river delta at 360sq miles, formed by the Rhône,  rich in wildlife,  famous for wild bulls,  horses, and flamingos. On summer evenings mosquitoes are unbearable and in winter, it's just very windy, and very cold when the mistral blows.
Palavas-les-Flots is an unusual little town, well worth seeing. It lies at the junction of several canals, one of which flows down the main street. Here, you have the opportunity for relatively cheap berthing.
Port Camargue is a massive and very attractive marina. Tourist area is well organised for walking and cycling around. The port is ideal for live-abroad wintering, and nearby access to the Canal du Midi.
Port-Saint-Louis-du-Rhône area is a small town at the locked  entrance between the navigable Rhône and the Mediterranean.Two yards in the area are suitable for layup. The town itself has normaly priced pontoon berthing, but lacks toilet facilities and general security. Navy Service is a dry marina on the Canal Lateral, remote and cheap but short on amenities, in an old timber-yard. Port Napoleon is a high quality marina, good local services, with pontoons or dry sailing services. It's in a separate channel off the Golfe, more remote than Navy Service. Port Louis gives far more detail of these useful facilities, plus all you need to know to travel to and from the Mediterranean using the French waterways.
Rhone Delta, Marseille
Marseille is an industrial area, but a base for exploring inland. Within the 20 nautical miles of coast between the end of the Golfe du Lion and Marseille commercial harbour are two moderately sized marina-ports. They are at Sausset-les-Pins and Carry-le-Rouet. There are also  two shallow ports, only suitable for small boats,  at La Redonne and Méjean. The major Marseille  marina complex at L'Estaque is just West of the commercial port entrance. This is full of local boats and well out of town. The Vieux Port in Marseille, east of the commercial and ferry ports, is central, with a number of berthing-operators. You can reach the centre of Marseille from here by a regular ferry service taking around 20 minutes.
From Marseille you have the opportunity to make inland excursions by visiting the picturesque Avignon, with its lively summer festival, museums, cafés and restaurants, and Aix en Provence, the beautiful regional capital with a noticeably well dressed population on display among the shops and cafés.  In Marseilles, worthy of visits are the Museum of Archaeology, the municipal waterworks and its park, the Museum of Pottery in its park and the Musée Grobet-Labadié.
Useful information before leaving
It is difficult to book wintering marinas along the coast of the French Riviera. Long term contracts (year or more) are largely subject to 2 year waiting lists. Visitor's berths for winter are usually only offered after face to face contact.
Documents
Vessels must carry their original registration document, insurance policy and ship's radio licence. At least one member of the crew must have a radio operator's certificate of competence. For EU boats, proof of VAT status is also required.
EU Vessels & EU Nationals
For European Union members, EU regulations apply. Vessels arriving from another EU country do not need to clear customs, they must however report to Immigration. Vessels registered in countries falling under the Schengen Agreement, (i.e. vessels from Spain or Italy) do not need to clear immigration.
Non-EU Vessels (incl. EU vessels with non-EU nationals aboard)
The skipper must report to customs at a port of entry with the ship's registration papers and passports and sometimes the customs officials will visit the boat on arrival. The Customs officials may also sometimes inspect yachts that are up to 12 miles from the coast. The port captain must be contacted immediately on arrival in a marina or port, and he will usually notify Customs. If not, the skipper must phone Customs.
Vessels
EU regulations apply concerning temporary importation. Non-EU boats are allowed to remain inside France for up to 6 months during any 12-month period. Vessels wanting to stay longer must lodge the ship's papers with the local Customs office, who will place the vessel under a "bond". The clock will then be stopped until the owner returns on board. During the period that the vessel is in "bond", the vessel must NOT be moved from its berth, and NO-ONE is allowed to sleep aboard.
Vessels that are borrowed, chartered or owned by companies can arrive in France under a temporary importation permit. The SAME PERSON that brought the vessel into France MUST remain in charge and take it out of the country again. If arriving on a "borrowed" vessel, you must have written permission for the use of the vessel from the owner and that the vessel can enter French waters.
Crew changes are allowed while in France if the "entry" skipper remains on board. The only changes of owner or captain allowed are on privately owned vessels, where the person in charge may hand over control to a member of the immediate family (spouse or children), who must not be resident in France. A vessel's co-owner may hand over to another co-owner, who is listed as such on the official ship's documents. Delivery crews may bring in a vessel into France for the owner to take over, or sail a yacht out of France on behalf of an owner, provided that a proper delivery agreement is documented. The yacht being delivered is not allowed to stop anywhere else in France except at French ports of entry/exit, unless the vessel is forced to stop elsewhere due to adverse weather conditions or other unforseen circumstances.
Yachts may not be "lent", "hired" or sold while in French waters, while under the above temporary importation permit.
Only bareboat charters are permitted in French waters and if the yacht is foreign owned, proper formalities and registrations must be completed.
Taking on paying "crew" is not permitted in France – this is considered to be chartering. If a vessel is carrying paying passengers, this must be declared to Customs on arrival in France, the yacht imported and TVA (Value Added Tax) must be paid.
Customs
Firearms MUST be declared.
PETS – France will accept animals which arrive under the Pets Travel Scheme (PETS) Cats and dogs must have an anti-rabies vaccination certificate (dated at least 30 days in advance and within 12 months of date of entry). A Health Certificate from a veterinarian (dated within 5 days of travel to France), is required. Other animals must be inspected by the health official on arrival. A maximum of three dogs and/or cats may be brought in on the vessel.