Sailing and boating on Lake Zürich
Discover the major ports of Lake Zurich in Switzerland and get the most important sailing information for skippers about the lake.
Hello Skipper's Sailing Guides
The blog section of our Hello Skipper Marina Guide introduces all the major sailing regions – You can download the marina guide app with 700 harbours from the Mediterranean and major European lakes here.
About Lake Zürich
Lake Zurich lies southeast of Zürich, and it is split between the cantons of Zurich, St. Gallen and Schwyz. The lake is shaped like a banana and it is almost 28 km long (with the Obersee around 42 km). Its water is really clean, it is of drinking quality. It has two islands, the inhabited Ufenau and the uninhabited nature reserve Lützelau. The three centres in terms of population density and transportation are Zürich, Rapperswil, and Pfäffikon.
Sailing conditions on Lake Zürich
If you are new to sailing, there are sailing schools at Lake Zurich, which provide courses for all ages. There aren't many winds, mostly mild thermal winds are blowing at the lake, by day from the lake to the land, and at night from the land to the lake. At low-wind afternoons, it is recommended to sail closer to the right bank. The two most common wind directions are winds from West to East and East to West. The Zürich regatta is organized every year in May between Zürich and Rapperswil, which is the longest distance on the lake.
Major Ports of Lake Zurich
Here are some of the biggest ports of the region we recommend visiting.
Yachthafen Schmerikon, Werft Helbling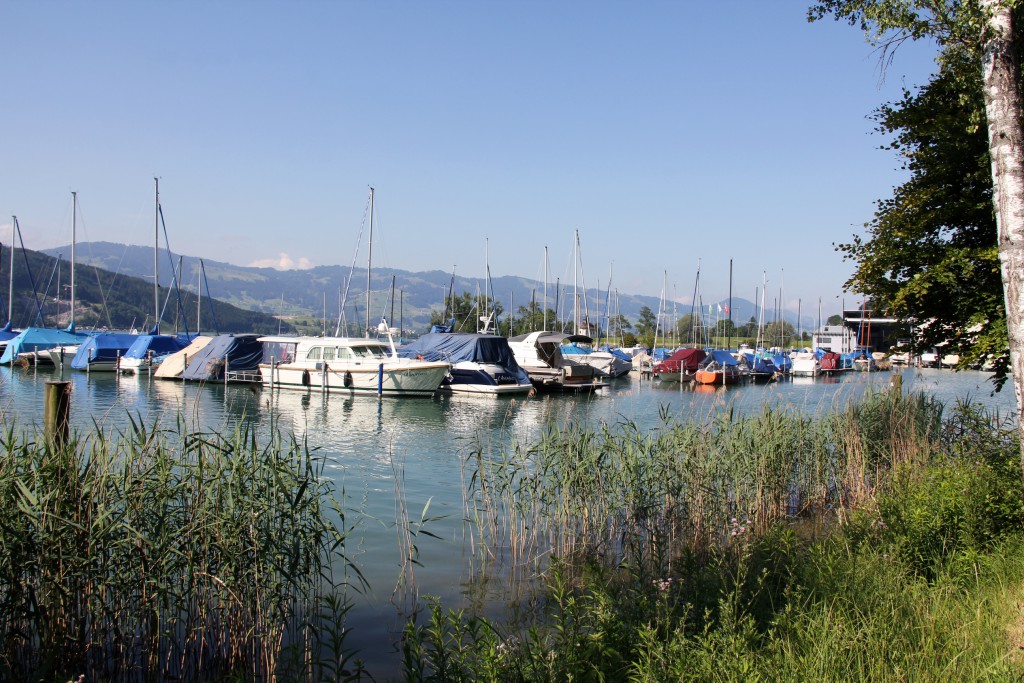 The right choice if you want to lean back and enjoy the range of facilities that this harbour has to offer. Safety is guaranteed, the car park is easily reachable.
Stampf Jona
Surrounded by the beautiful landscape, this harbour offers amiable atmosphere and comfortable facilities. You must contact them first about visitor places. Islands, shallow water. Watch out!
Hafen Wollishofen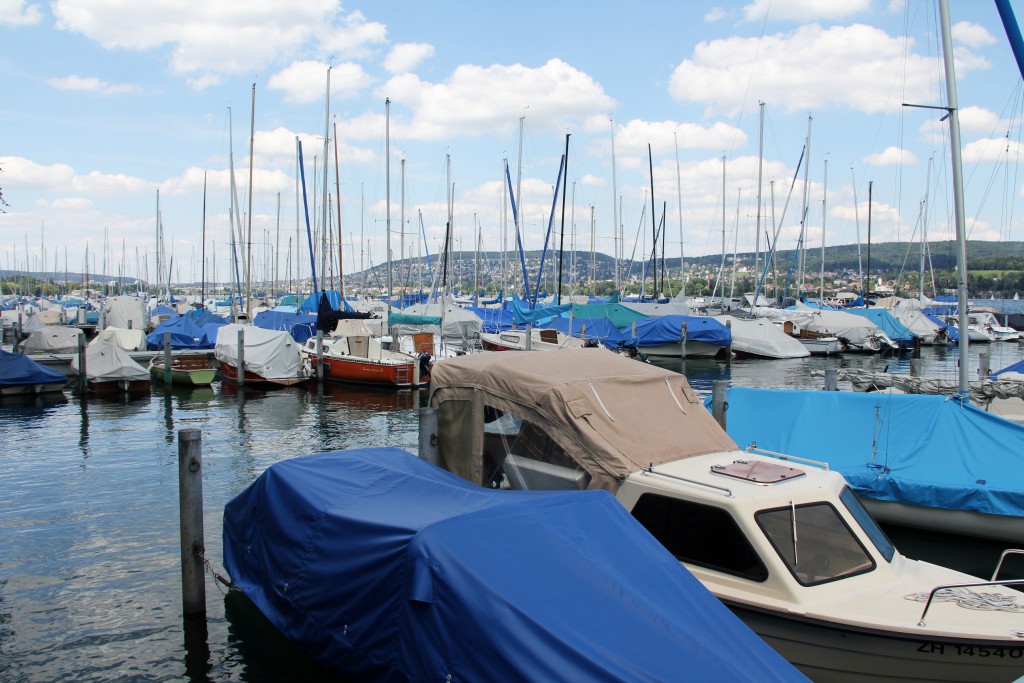 A large harbour easily accessible from other parts of Zürich with public transportation or by car. Petrol station, boat rental, beach and restaurant.
Farbsteig Thalwil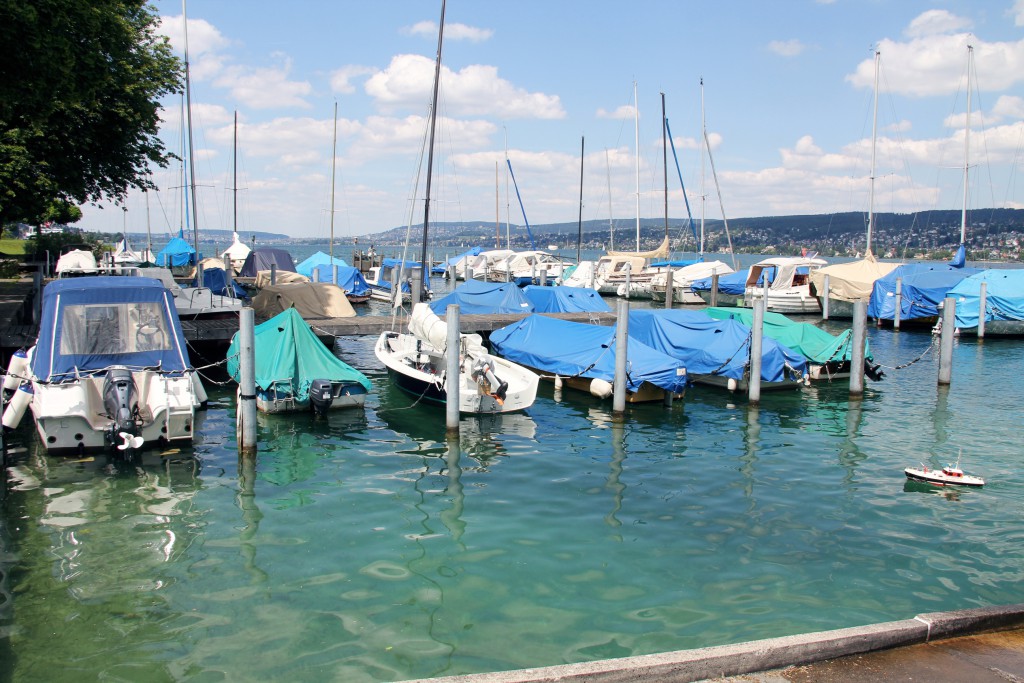 From 1980 this harbour offers peace and quiet to its visitors. It can be easily pointed out with its vivid colors, and kind-spirited waterfowls loitering around there. Only for a 4 hour stop, daily between 9:00 – 23:00.
Hafen Bäch Freienbach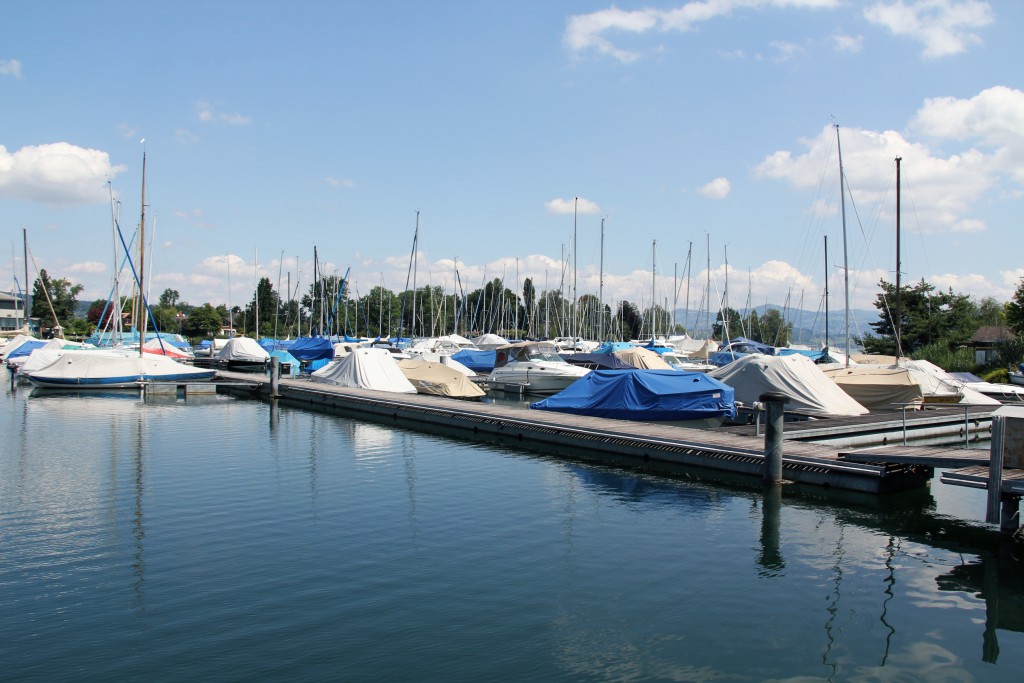 If you're keen on history, visiting Freienbach is one of the things you would likely put on your bucket list. Well-known churches, prehistoric lakeside settlements, the castle tower and moat are listed as Swiss heritage site of national significance. Its marina offers 40 places for guests provided by the Yacht Club, but you have to contact them first about them. There is a shipyard nearby.
Find these and 700 other harbours in our Hello Skipper Marina Guide App which you can download from here.