Sail around Lake Constance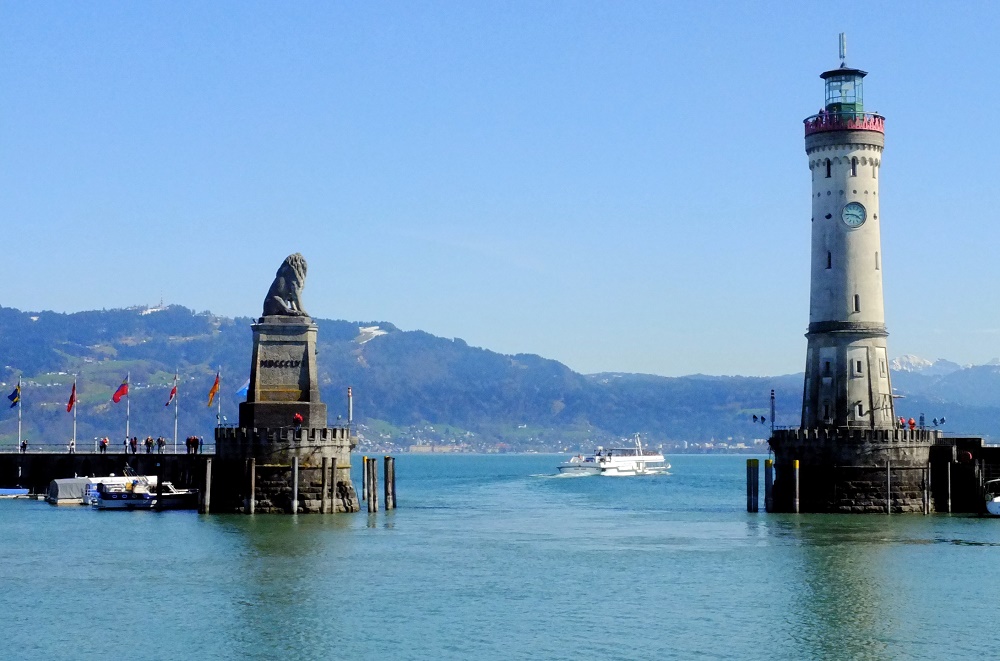 Rund Um, is amongst the oldest and most prestigious freshwater regattas in Europe – other important regattas are Swiss Bol d'Or, Italian Centomiglia and Hungarian Blue Ribbon on lake Balaton. This year's edition, which will be the 65th, will start on the 5th of June. The organizing club is the 126 years old Lindauer Segler Club and this year's entries are already over 300 boats more than a week before the start.
Boats will compete in the race course around lake Constance (Bodensee) which is different for faster and slower boats respectively. The start is from Lindau for both groups, on the 2700 meter starting line in front of the organising club, but while the faster boats go "the great course" – which is at least 100 km long (Lindau-Romanshorn-Eichhorn-Überlingen-Lindau), the slower boats skip Überlingen and go directly to Eichhorn at which point they turn around to go back to Lindau. Different prizes will be awarded on each course: the Blue Ribbon is awarded to the fastest boat – line honors winner on the great course, while the Small Blue Ribbon is awarded to the little course's line honors winner. There is also a Blue Cup which is awarded to the overall line honors winner.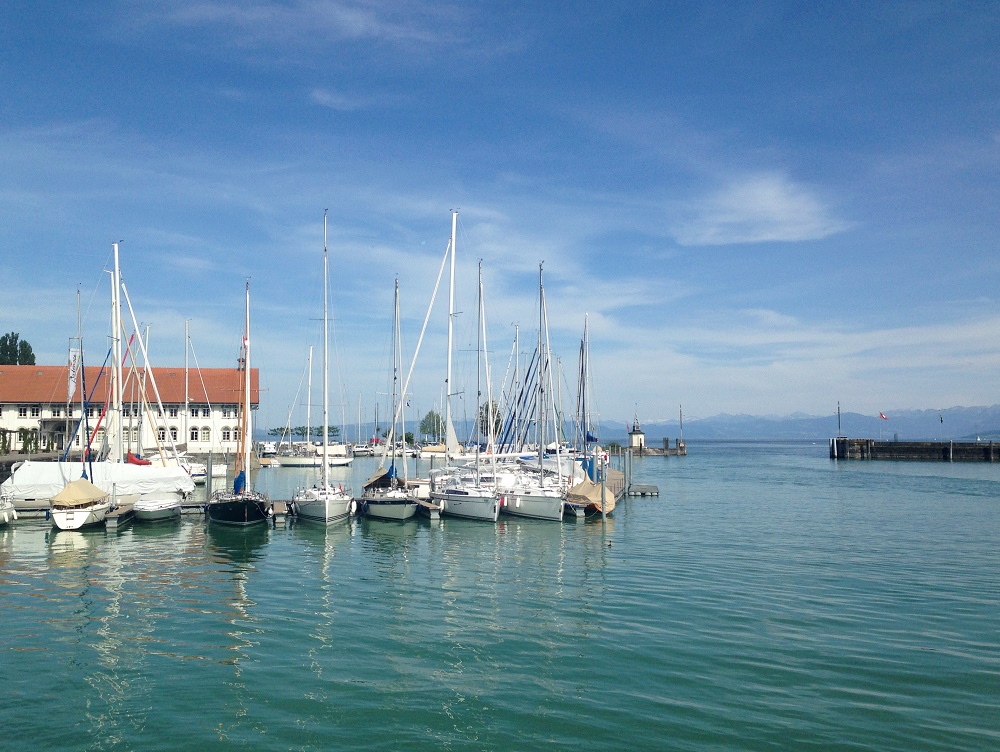 For the first time, in 1951 the Rund Um was a daytime race but due to favourable termic winds during the night, the organisers changed the schedule to a start at 19:30. Until 1984 the regatta was only for classic monohull designs, but since then boats from the Libera class can also file their entries which, since 2007 have to compete with high-tech multihull boats. In 2008 the Extreme 40 catamaran, Holmatro established a new race course record with 4 hours 41 minutes and 37 seconds. In this new era of multihull domination only once could a monohull beat the dominant class. It was in 2009, with very light wind conditions, when Raffica, an A-Class Libera helmed by Hungarian Zsolt Király defeated the catamarans with an elapsed time of 12 hours 2 minutes 41 seconds.
On the 65th edition a change in the notice of race has been made. This year, 38 different classes will compete in the different handicap groups. The Yardstick group will be divided into 8 different groups this year. Multihulls and other non-classic boats will be starting apart from classic monohulls, as it's been the way for many years.